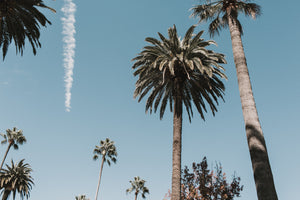 Heavily influenced by California's laid-back aesthetic.
Kole Royale creates affordable watches with a quality that can stand against the biggest names in the business. All our pieces are designed in California, steeped in the Golden State's sunny, laid-back vibes.
For too long, the only watches worth talking about could cost a person as much as they make in a year. We bring statement pieces to a broader market. But our modest prices don't mean we compromise on quality or aesthetic. Not even an inch.
The most precious resource we have is time!
Testimonials
I just received my watch, and I absolutely love it. The watch is very good quality, well made and looks great on my wrist. I've recieved a ton of compliments already.

Alex Logan
I purchased the Rodeo gold watch. The price was great and the quality is supreme. You can tell the watch is top notch quality.

Daryl Benson
Looking forward to purchaing another watch from here. The watch arrived on time and works and looks great. I would highly recommend it to anyone.

Jason Oke'
I bought one of the watches from here for my boyfriend for our 2nd anniversary. He absolutely loves it. The watch looks elegant and classy on him. Great purchase.

Lindsey Johnson
For Deals and Discounts Follow Us On Social Media:
Worldwide Shipping
30 Day Returns
100% Satisfaction Guaranteed
SSL Encrypted Checkout